An option for wheelchair accessibility up and down stairs without getting out of your wheelchair can be achieved through the use of Inclined Platform Lift systems.
BILD offers quality IPL systems for both straight staircases through premier manufacturers such as Butler Mobility and Harmar. Inclined platform lifts require sufficient head clearance, stairway width, and landing space at the bottom of the stairway.
Harmar Sierra IPL system
Beautifully engineered, energy efficient and reliable, the Harmar Sierra provides one of the most affordable and practical inclined platform lifts available.
Platform folds up against wall as narrow as 13"
Safety stop sensors
Straight or 90 degree exit platform options
Remote "Call/Send" controls
Emergency stop button, and key lock option
Battery backup standard for operation during power outage
Warranty: 2 year on parts, 10 year on gear rack, 1 year on batteries
Standard platform size 27.5" X 36"
Integrated diagnostics for fast troubleshooting and service
500 pound weight capacity – intended for use with manual wheelchairs only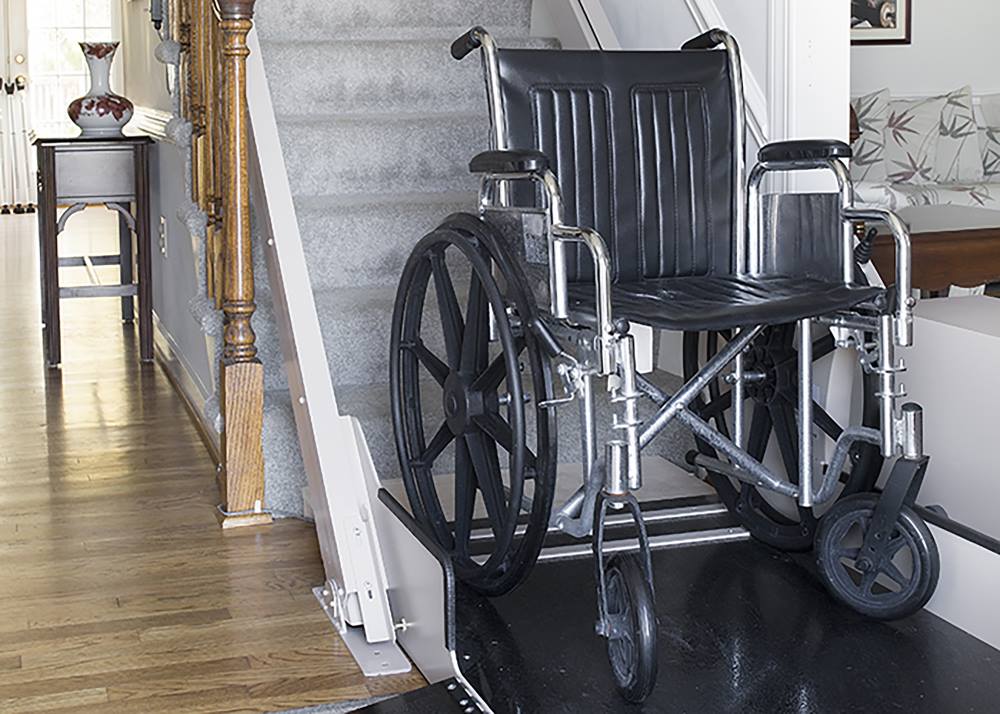 Butler Mobility IPL
The Butler Mobility Inclined Platform Lift is American Made, and one of the most durable and reliable inclined platform lift systems available. Butler provides a quality American made lift, with a longstanding history of reliability.
750 pound weight capacity
Sturdy double rail non-folding design
Straight or 90 degree exit platforms
Standard "Call/Send" controls to bring or send to landing
Safety stop sensors for obstacles
Standard emergency stop button
Optional power key lock
5 year limited warranty on parts
Customizable platform sizes
Standard battery backup
Pete discusses how BILD modified his home with bathroom remodeling, door widenings, wheelchair lifts and a wheelchair ramp.